Bienvenido
A través de los siglos, y de las generaciones, los hispanos han estado profundamente enraizados en la tradición católica. Por medio del reconocimiento del poder de la fe a través del Evangelio apoyamos a los católicos hispanos en su formación y educación, continuando la misión de Jesucristo. Esto lo logramos de las siguientes maneras:
Apoyando y colaborando con los programas ofrecidos por el Instituto Católico Móvil, el cual promueve un entendimiento más profundo de la fe católica y desarrolla modos más efectivos de proclamar el Evangelio.
Participando en liturgias y servicios en español en las 37 parroquias y 3 sitios de oración.
Abogando para mejorar los servicios pastorales de la comunidad hispana en la Arquidiócesis.
Colaborando con las diferentes oficinas de la Arquidiócesis para mejorar los servicios ofrecidos a la comunidad hispana.
Talleres
Eventos culturales
Buscando y alentando a los trabajadores en el ministerio para dar servicio a nuestra comunidad hispana en el future.
Ayudando a preparar aquellos interesados en el ministerio a través de programas culturales, lingüísticos, etc.
Welcome
Throughout the centuries and it's generations of people, Hispanics have been deeply rooted in the Catholic tradition. Recognizing the power of faith in living the Gospel, we support Hispanic Catholics in formation and education in the faith and in continuing the mission of Jesus Christ. This is accomplished through:
Supporting liturgies and services in Spanish at 37 parishes and 3 worship sites.
Supporting and collaborating with the programs offered by the Mobile Catholic Institute, which promote a deeper understanding of the Catholic faith and develop more effective ways of proclaiming the Gospel.
Advocating for better pastoral services to the Hispanic community in the Archdiocese
Collaborating with different offices of the Archdiocese to improve the services offered for the Hispanic community
Workshops
Cultural events
Seeking out and encouraging future ministerial personnel for service in our Hispanic community
Helping prepare those interested in ministry through language, cultural programs etc.
Subscribe to our updates and news | Suscríbase a nuestras actualizaciones y noticias.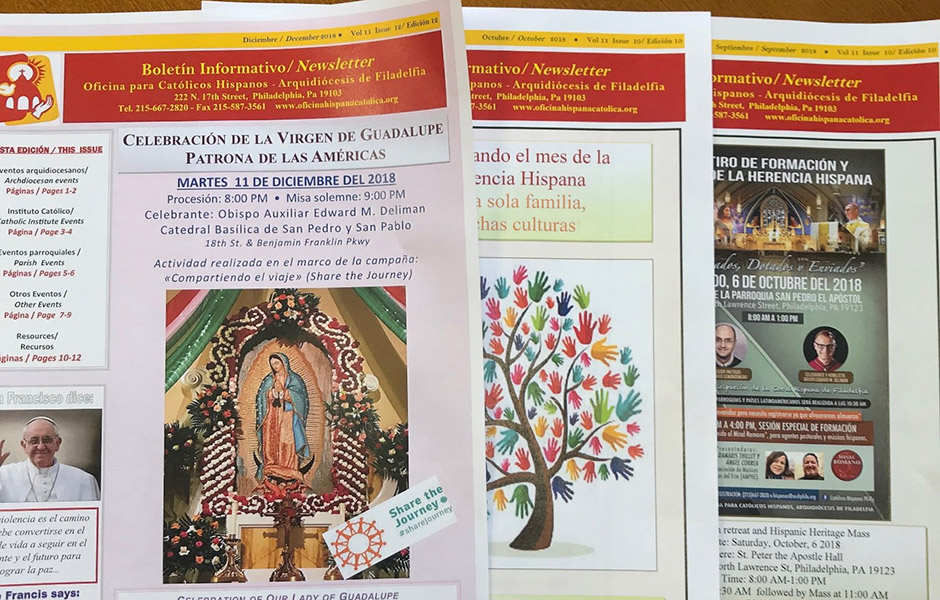 Infórmese sobre eventos parroquiales y arquidiocesanos, recursos para las comunidades y otros anuncios en nuestro boletín mensual.
Learn about the parochial and archdiocesan events, resources for the communities and other announcements in our monthly Newsletter.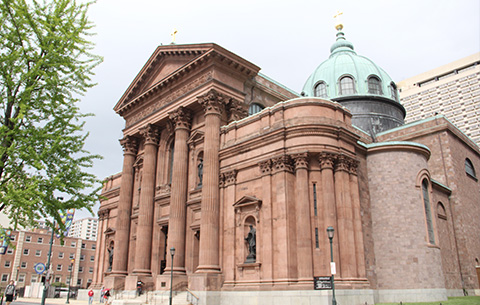 Si está buscando una misa en español, vea la lista de parroquias en Filadelfia y otros condados que celebran misas en español.
If you are seeking a Mass in Spanish, see the list of parishes in Philadelphia and other counties that celebrate Masses in Spanish.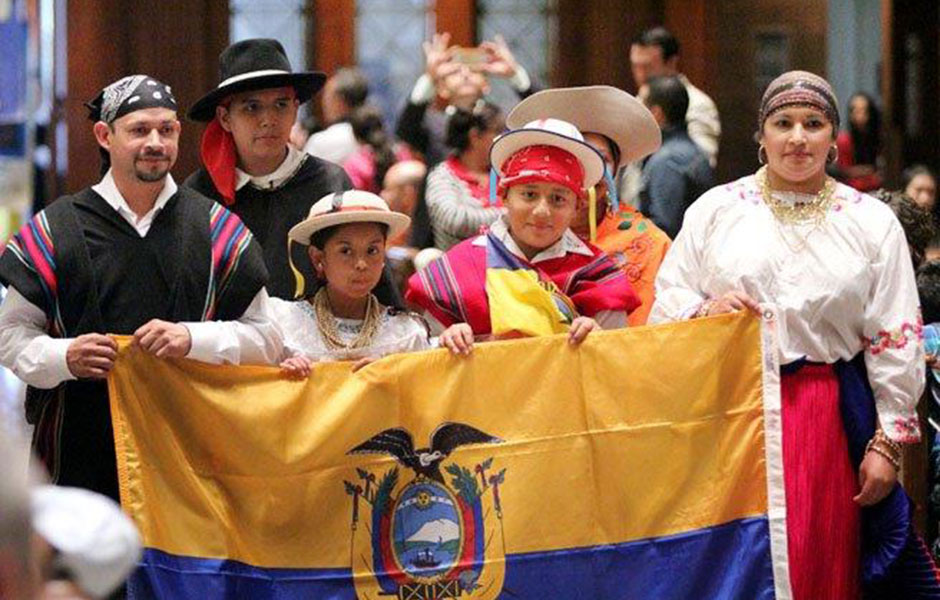 Eventos–Events
Participe en los diferentes eventos ofrecidos a las comunidades. ¡Todos son bienvenidos!
Participate in different events offered to the communities. All are welcome!